Scuba Diving in Malaysia > PADI Dive Courses > PADI Scuba Diver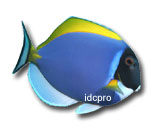 PADI Scuba Diver is a part certification providing the basic knowledge needed to enter the exciting world of diving. The duration of the course is 2-3 days and ensures good mix of fun and learning. Time is spending practicing scuba skills and exploring the excitement of diving in open water. As a certified PADI Scuba Diver you can then dive, accompanied by a diving professional, to a depth of 12 meters in over 180 countries around the world. If you are already a PADI scuba diver then you are able to continue your education by taking the final parts of open water diver course
What do I need to start?
Virtually anyone who is in good health, reasonably fit, and comfortable in the water can earn a Scuba Diver certification. If you are between 10 and 14 or have a child between these ages, there is a PADI Junior Scuba Diver program available.
Sample of schedules:
§ Day 1 - Meet with your Instructor, register and studies assignments (self-study)
§ Day 2 - Week days evening or week end pool confined water training 1 & 2, knowledge review 1 & 2 and quiz 1 & 2
§ Day 3 - Confined water training 3 and skill practices, knowledge review 3 and quiz 3
§ Day 4 - 2 open water training dives on island
Price: RM550.00 exclude Open Water dive trip
Contact us for more information or select a dive course below.
PADI continue education chart -

click to select your dive course



































Diving frequently ask question FAQs

click here