Scuba Diving in Malaysia > PADI Dive Courses > PADI Adventure Diver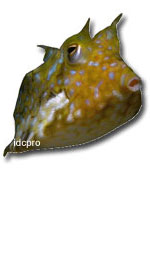 The PADI Adventure diver program is the perfect opportunity to gain additional experience and skills under the guidance of a PADI professional. To become a PADI adventure diver you need your PADI open water certification (or equivalent) and the desire to experience thrilling adventures. In-water performance based program includes a total of three dives from the list below:
PADI Night Diver

PADI Peak Performance Buoyancy Diver

PADI Propulsion Vehicle Diver (DPV)

PADI Multi Level/Computer Diver

PADI Aware Fish Identification Diver

PADI Deep Diver

PADI Search and Recovery Diver

PADI Underwater Naturalist Diver

PADI Underwater Navigator

PADI DUP Digital Photography Diver

PADI Enriched Air Diver
After successfully completing the program, you'll receive the PADI adventure diver certification. Now, take the next step! Complete two more adventure dives (must include deep and navigation) and become a PADI Advanced Open Water Diver

What do I need to start?
If you're 15 or older, and a PADI open water diver or equivalent, then you're ready for the adventure diver program. Or, if you're a PADI junior open water diver or equivalent and between the ages of 12-14, there's the PADI junior adventure diver program.
Sample of schedules:
§ Day 1 - Meet with your Instructor, register and studies assignments (self-study)
§ Day 2 - 3 Adventure dives on island trip
Contact us for more information or select a dive course below.
PADI continue education chart -

click to select your dive course



































Diving frequently ask question FAQs

click here