Scuba Diving in Malaysia > PADI Dive Courses > Open Water Diver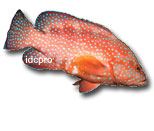 The PADI open water diver course is your passport to the world of scuba diving. PADI certification is accepted worldwide. This is first certification level and can serve as a step-up to many types of exciting and adventurous types of diving!
Throughout the course, you'll learn fundamentals of scuba diving, including dive equipment and techniques. You will also earn a PADI open water diver certification that is recognized worldwide. You earn this rating by completing five confined water dives and knowledge development sessions and by making four open water dives.

What do I need to start?
Virtually anyone who is in good health, reasonably fit, and comfortable in the water can earn a PADI open water diver certification. During your course, your PADI Instructor will ask you to demonstrate the ability to swim 200 meters/yards without swim aids or 300 meters/yards with mask, fins and snorkel and complete paperwork, to get you on your way to scuba. If you are between 10 and 14 or have a child between these ages, there's a PADI junior open water diver program available.
Sample of schedules:
§ Day 1 - Meet with your Instructor, register and studies assignments (self-study)
§ Day 2 - Week days evening or week end pool confined water training 1 & 2, knowledge review 1 & 2 and quiz 1 & 2
§ Day 3 - Confined water training 3,4,5 and skill practices, knowledge review 3,4,5 and quiz 3 & 4 and final exam
§ Day 4 & 5 - 4 open water training dives over two days on island
Price: RM900.00 exclude Open Water dive trip
Contact us for more information or select a dive course below.
PADI continue education chart -

click to select your dive course



































Diving frequently ask question FAQs

click here