Scuba Diving in Malaysia
> PADI Specialties Courses >

Night Diver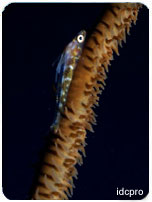 Does your diving day end when the Sun goes down? Are you tired with the same old dive sites and feel as if you need some more excitement? Do you want to experience the adventure and excitement of a night dive but lack the confidence and knowledge to be able to do it safely?
If your answer to any of these three questions is yes, then what you need is to take the PADI Night Diver Specialty Course!!!
The PADI Night Diver Specialty Course will familiarize you with the skills, knowledge, planning, organization, procedures, techniques, problems, hazards, and enjoyment of night diving. The course is designed to serve as a supervised introduction to the fascinating world of night diving and includes open water night dives as part of the course. You will also learn about the specialized equipment requirements and specialized techniques used exclusively when night diving, to make your night dives as enjoyable and as safe as possibly. Scuba Diving Directory
Familiar dives sites will become new and exciting places to explore under the cover of darkness. You will see many strange and mysterious creatures that only come out at night, and some that act completely differently than they usually do during the daylight hours.
Don't let your diving stop when the Sun goes down!!! Enroll on a PADI Night Diver Specialty Course with us today and gear up for the twig light hours!!!
For advice regarding specialties, contact us at info@godiving-malaysia.com or call/sms +6019 3823172 remembering that you would have taken certain specialty dives already in your PADI advanced open water course.
You've got Advanced, Rescue, 5 Specialties and 50 dives...become a

PADI Master Scuba Diver